Cultured Stone® by Boral®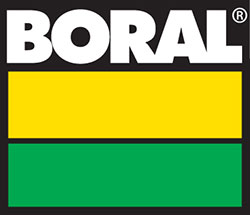 Cultured Stone® veneers and the many ways these unique design elements can help you transform your home into a tangible expression of your dreams. Cultured Stone® manufactured stone veneer, will not only enhance the beauty of your dream home, it will also add value and maintenance-free performance while helping to protect the environment. Whether you choose Cultured Stone® manufactured stone for interior design elements, such as fireplaces and kitchen backsplashes, or exterior accents, you can expect the finest quality from the company that has led the industry in innovation for more than 50 years.
We encourage you to browse through the PDFs below, or visit www.boralamerica.com to learn more!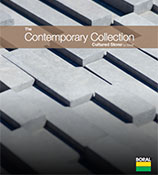 Cultured Stone® Contemporary Collection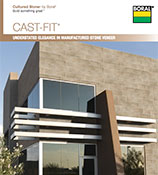 Cultured Stone® Product Brochure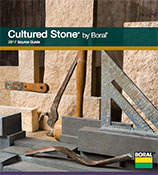 Cultured Stone® 2017 Source Guide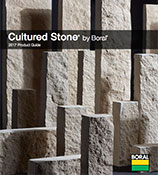 Cultured Stone® Product Guide