Hardscaping pavers play an important role in any distinctive outdoor landscape. Patios, walkways, driveways, pool decks, and retaining walls built with the right style of paver can create a beautiful, natural-looking product that is durable and long-lasting.
Hardscaping pavers can be used in a wide variety of projects that are limited only by your imagination, such as raised garden beds, outdoor kitchens, edging and firepits. Hardscaping pavers such as concrete, porcelain, slate, permeable, and Nicolock are extremely durable building materials that will stand the test of time. Check out these paver options for your next hardscaping project.
Concrete Paving Stones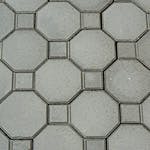 Concrete pavers check a lot of boxes on the list of an ideal hardscaping product, especially when you are looking for excellent value. Concrete pavers are formed from concrete, which is not an especially expensive material. On the other hand, it is an exceptionally flexible material and can be formed into an endless variety of shapes, textures, and colors that are sometimes indistinguishable from the natural stone they imitate.
A monochromatic look can be achieved using the exact same pavers across a patio, pool deck, or driveway, while a more natural, informal look with irregular shapes and varied hues is viable when using brick and stone styles.
Porcelain Pavers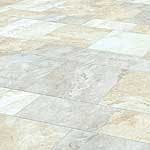 Porcelain pavers are a gorgeous option for your hardscaping project that feature a multitude of styles, textures and colors designed to create stunning patios, pool overlays and walkways. Our porcelain pavers are styled to appear with marbled, concentric, or layered patterns and effects. Colors include neutrals and brilliant but natural-looking shades.
Due to its slip resistance, some varieties and cuts of porcelain pavers are coveted as an option to surround pools. They are also highly stain resistant, never require sealing, are frost proof and include recycled material. Our porcelain pavers are easy to install and can be placed over concrete, gravel, grass, sand and more.
Slate Pavers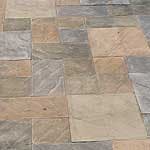 Slate pavers are an excellent and beautiful choice for your hardscaping project. These pavers, made from concrete but with the look and texture of real slate, can be used in many areas of your outdoor space including walkways, patios and kitchens. They are suitable for use as edging along driveways and garden beds or even for rustic stepping stones or stairs. From volcanic gray to smoky blacks and blues, slate pavers lend a distinctive, rustic look wherever they are used.
Permeable Pavers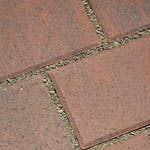 Permeable pavers are a popular choice for hardscaping projects because they allow for infiltration of fluids. Permeable pavers are layered and actually collect the water that permeates through them. The water can then be reused to water plants and flowers in gardens and beds. The pavers are visually appealing and also the most environmentally friendly of our hardscaping pavers.
Using permeable pavers may qualify your commercial project for credits under the U.S. Green Building Council's Leadership in Energy and Environmental Design (LEED®) Program.
Nicolock Pavers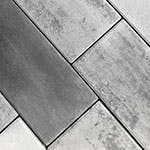 Nicolock pavers with their shades of blues, grays, reds, and browns, take on a substantially different look depending on the way it is cut, mortared, and laid. It may be hewn to regular-sized rectangles, varying-sized rectangles and squares, or completely random sizes and shapes to create many different effects for patios, walkways, pool decks, and steps. Professional installation can cost anywhere from $10 to $25 per square foot including materials, but Nicolock pavers are easy to fall in love with, making them well worth the investment.
Fizzano Brothers – Your #1 Source for Hardscaping Pavers
There are now more options than ever for consumers shopping for hardscaping pavers. Once you see them in person, you will find that they are so beautiful and functional, it is near impossible to imagine your backyard without them. Depending on the hardscaping look that you choose, your patio, path, outdoor kitchen, or other feature can become the star of the show or simply act as a backdrop to highlight a lovely garden or an inviting swimming pool.
An expert design eye will really help you choose the best hardscaping pavers for your projects and get the most out of your investment. Fizzano Brothers is the number one name in hardscaping in the Greater Philadelphia area. We offer a generous selection of styles, colors, and designs of our hardscaping products, and our customer service can't be beat. We won't be satisfied until you are completely delighted with your upgraded backyard space.
Stop in to Fizzano Brothers today to see and touch our hardscaping materials firsthand. We think you'll like what you see!