Grass is a lovely and functional part of any outdoor space – until you find it creeping into places that it doesn't belong, like your carefully tended flower beds or your prized strawberry patch. The good news is that you can combat grass intrusion with a hardscaping solution that also tames weeds and prevents mulch and other materials from spilling out into the grass. Here are some garden edging ideas for creating a practical, attractive, and economical hardscape border.
The Beauty of Paving Stones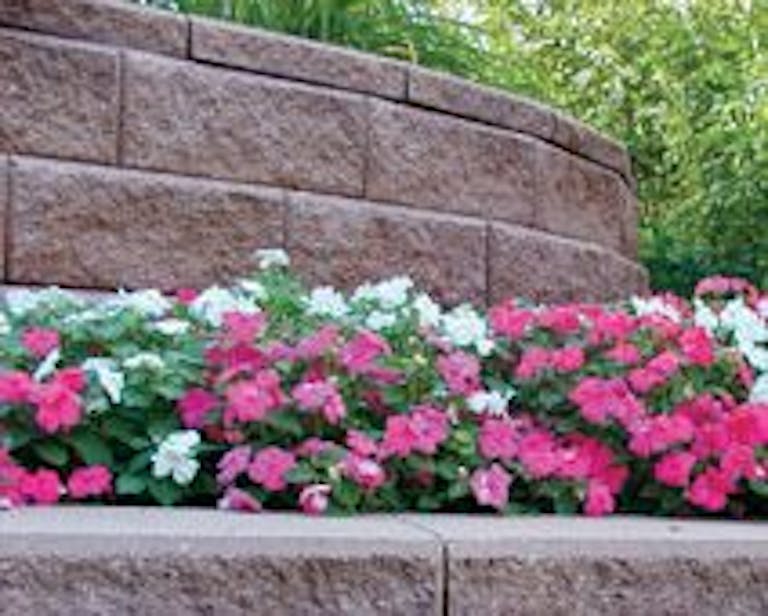 Paving stones are an excellent garden edging idea because they have so many uses in the backyard and garden. Using them as edging has the added benefit of allowing you to echo a design element from an already existing path or patio. Pavers come in a variety of shapes and colors, which makes creating a border with them fairly easy.
Because pavers are created from stone, concrete and other natural materials, they tend to retain their natural, organic feel while also being easy to handle and install. Pavers are a good choice for uneven ground as well as for borders that curve since each individual unit can be placed according to the shape and terrain it will sit on. Pavers will need to be trimmed with a diamond blade saw to fit well in awkwardly shaped areas and around turns.
Before installing the edging, try to plan for a smooth enough edge that you will not have to trim the grass after mowing. Pavers should be installed on a level bed of sand that has been laid over landscape fabric, providing a solid barrier against grass and weeds. Use a hose to map out a curvy edge or a piece of string for a straight line. Lay individual pavers carefully side by side along your guide, being careful to create a smooth line. You may need to adjust the last individual pavers with a mallet to create a perfect edge.
Hidden Garden Borders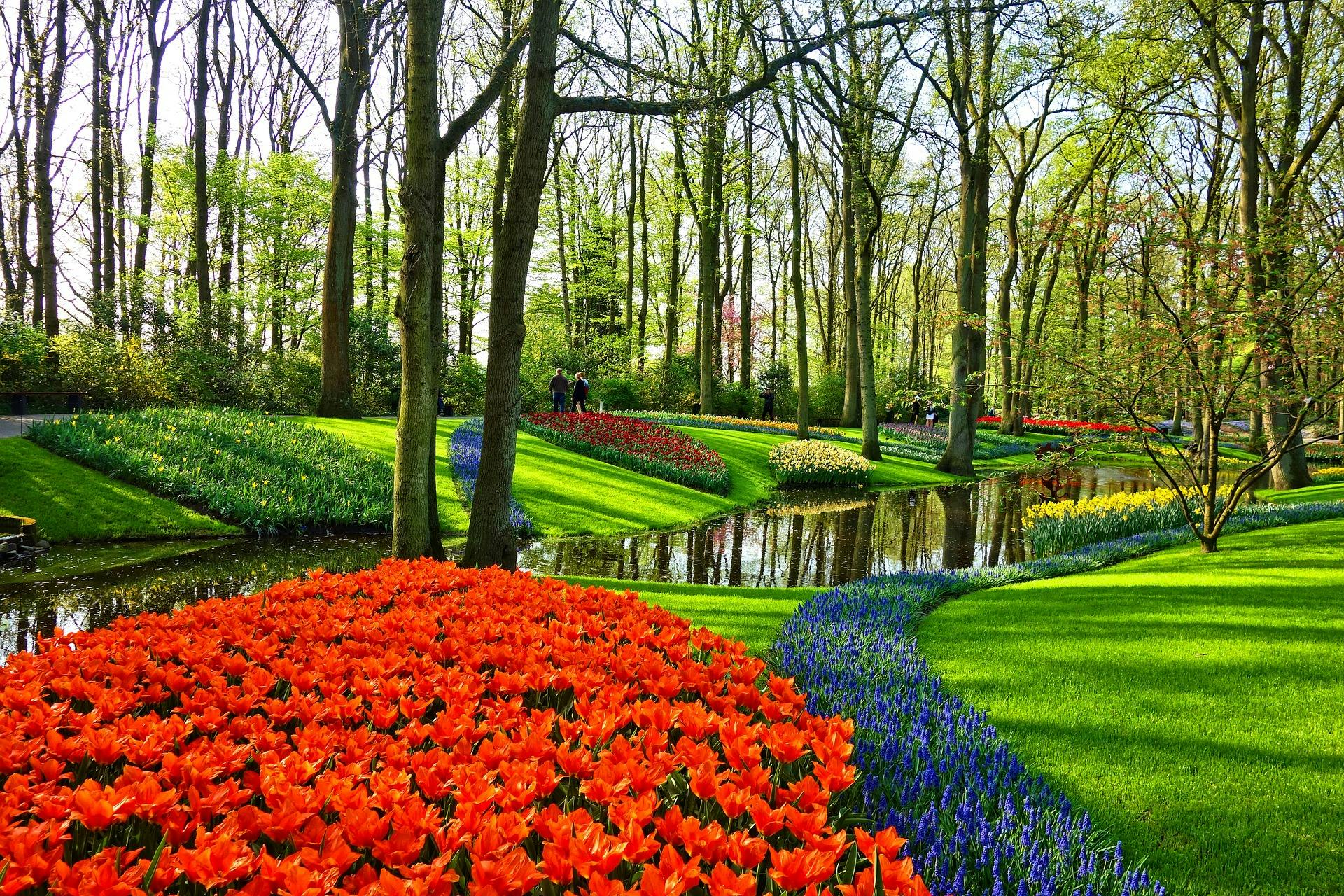 Another attractive garden edging idea is creating borders that are hidden and provide a seamless look. Hidden garden borders are mostly made of synthetic materials and work well on ground that is relatively flat. A neatly dug and prepared 4-inch trench will serve most types of hidden edging well.
Once sections of the edging are placed on the ground, secure them with stakes and leave a half inch of the material above ground level to ensure that grass stays on its own side. SnapEdge paver restraints are one of many landscaping products that will create a visual and a hidden physical barrier between plants and the grass.
Raised Bed Edges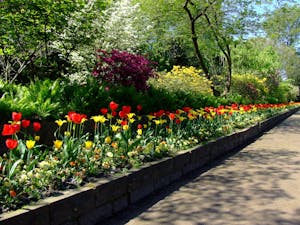 Raised beds are a fantastic, low-maintenance way to add color and texture to your space, especially to flat or bland landscapes needing definition. If you happen to love an expensive type of stone that would cost too much to use for a patio, try using it as raised bed edging where less stone is required.
Installing raised bed edges requires a fair amount of know how along with tools such as a hammer, wheelbarrow, level, tape measure, hacksaw, and a cold chisel. You'll want to choose your hardscaping material and procure some landscaping fabric, edging material, gravel, sand for setting the stone, and top soil and plants for the bed once it's finished.
Start by digging a trench along the outskirts of the area that will be converted to raised beds, adding six inches to the width of the stones that will be laid. Fill the trench with a layer of gravel and ensure that it is level. Begin to place stones along the border, leaving at least four inches between the edge of the grass and the stone. Use a level as you work. Lay a second tier of stone, choosing each piece carefully for the sturdiest fit. Once the border is completed, apply a layer of landscape fabric to keep out weeds and fill with topsoil. Now lay your metal or plastic border in the ground to keep the edging in place.
Garden Edging Ideas to Help Beautify Your Space
Remember, you want your edging to cleanly separate the grass from your garden, be low maintenance, and look tidy instead of looking like a 12-year-old's DIY project! To ensure that you choose the best materials both aesthetically and functionally and get an installation that enhances the beauty of your yard, call Fizzano Brothers for the best in hardscaping materials and design. We'll assess your space, make recommendations, help you choose the right materials, and install a border that will look amazing for years.
Don't make the mistake of relying on the big box retailers for garden edging ideas that will ultimately define the look of your property. Fizzano Brothers is a family business that has been serving the local area since 1935, and we have the experience and selection to make any hardscaping project a success. It's time to achieve the outdoor look you've been dreaming about – call us at 610-883-1100 or stop in to Fizzano Brothers today!
*Keep in mind that you should check with local authorities by calling 811 to ensure that you will not be disturbing any underground gas, electric, sewer, water, or communications lines before digging in the ground.