In considering stone products for your architectural needs, you have likely noticed the availability of both real stone and faux stone, also known as stone veneer. More and more builders and designers are moving toward the use of stone veneer for everything from outdoor walls to rustic fireplaces. While stone veneer may not be real stone, it offers many characteristics and benefits that can make it a more desirable option.
Basic Facts About Stone Veneer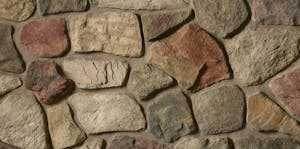 Stone veneer goes by many names, including faux stacked stone, adhered manufactured masonry, and manufactured stone veneer. There may be some stone veneers that are made from real stone, which are referred to as natural stone veneers. Faux stone veneer, however, is made from a mixture of concrete. Which is primarily cement mixed with lightweight aggregate, that has been blended with pigments to give it a natural look.
Price and Installation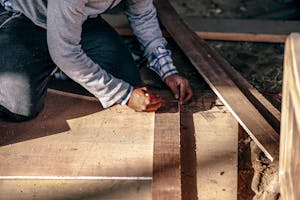 Stone veneer is far more inexpensive than real stone, and easier to install. In fact, there are many do-it-yourself options that do not require the services of a skilled mason. Even if you don't want to install the stone veneer yourself, professional installation is still significantly cheaper because stone veneer weighs less, and takes far less time to install than natural stone.
Color Options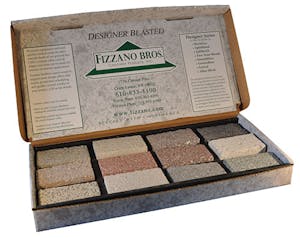 With stone veneer, you have a wide variety of color options. Natural stone is limited to its naturally occurring color palette. Not only are numerous pigments available, there are manufacturing processes that can be used to ensure that the color is infused throughout the thickness of the veneer. In addition, veneer can be made to match natural stone so closely that it is almost impossible to tell the difference.
Thickness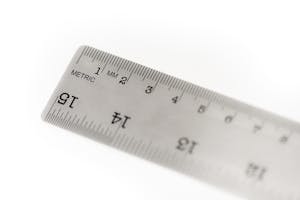 Stone veneer also comes in several different thicknesses, giving it another advantage over natural stone. This can make it much easier to use stone veneer in non-traditional applications. The typical thickness options for stone veneer range from one inch to eight inches.
Wear and Maintenance
One advantage to real stone is its longevity: real stone can last for generations without fading or showing other signs of wear. However, for stone to stay in good condition, regular upkeep is necessary. This includes cleaning and protecting it against impacts. If real stone cracks or becomes loose, it is an expensive fix. Real stone is much heavier and less porous than veneer stone, making it more difficult to repair and work with. In short, even though real stone can last for decades, it is costly and time-consuming to maintain.
Stone veneer also requires maintenance and should be protected from impact. If your stone veneer cracks or loosens, it is less expensive to fix than real stone—and less problematic. Stone veneer is more susceptible to damage than natural stone when it comes to aggressive chemical cleaning and should only be cleaned with a mix of mild detergent and vinegar. Note that most stone veneer is installed with a framework that allows it to drain. The framework ensures that the stone veneer will last, discourages the growth of mold or mildew, and makes it far easier to maintain.
Environmental Impact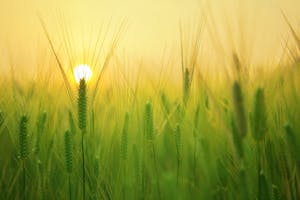 When it comes to building, a major concern in the 21st century is the environmental impact of your materials. Stone veneer is more environmentally friendly because of how real stone is harvested. The natural stone resources are destroyed as machinery is brought in and the "good" parts of the stone are cut out and waste material left behind. That waste material includes dusts that are harmful to the environment around the natural stone deposits.
Next, the natural stone is cleaned with extremely harsh chemicals, which are also damaging to the environment. The environmental impact of stone veneer is far less damaging, and many masonry product distributors offer stone veneer as an alternative to real stone because of the environmental impacts involved.
Stone veneer is inexpensive and easy to install compared to natural stone options. It is also available in different colors, textures, and thicknesses, so it is adaptable to many different types of projects. While both natural stone and stone veneer can fade over time and be damaged by impact, stone veneer is easier to repair and replace. Stone veneer is also considered to be the far greener option because its environmental impact is substantially less. For many builders and architects, stone veneer is the preferred material for their projects.
Why Fizzano Brothers?
Fizzano Brothers is one of the leading distributors of stone veneer in our area, and we have been servicing the community since 1935. With six different brands of stone veneer to choose from, we can help you find the right product for your needs. Our employees specialize in masonry products and know these brands inside and out. If you're looking for an expert to help you with your stone veneer project, make Fizzano Brothers your first stop!
Our commitment to environmentally friendly products and practices gives us another edge among our competitors. Our stone veneer product lines are not only beautiful, sustainable and have less impact on the environment than other choices. When planning your project, we would be happy to factor in the sustainability of the materials and installation processes we use. Environmental consciousness is one of the things our customers value most in our comprehensive masonry services. Call us today at 610-833-1100 to find out more!