The idea of porcelain often conjures images of delicate, ornate teacups and china that people only bring out on special occasions. Porcelain may seem like the last material you would use for an outdoor patio or walkway. However, porcelain in tile form has many qualities that make it ideal for use outside. Porcelain tiles perform well under all weather conditions, are easy to care for, durable, slip resistant, and beautiful to boot.
Porcelain tiles are manufactured from kiln-fired clay along with a few other materials. Because of this, they can be precision cut to exact dimensions, which makes them easy to install. Find out about the many advantages of using porcelain tile outdoors for your patio, roof, terrace, walkways, and more.
Porcelain Tile Is Hard Wearing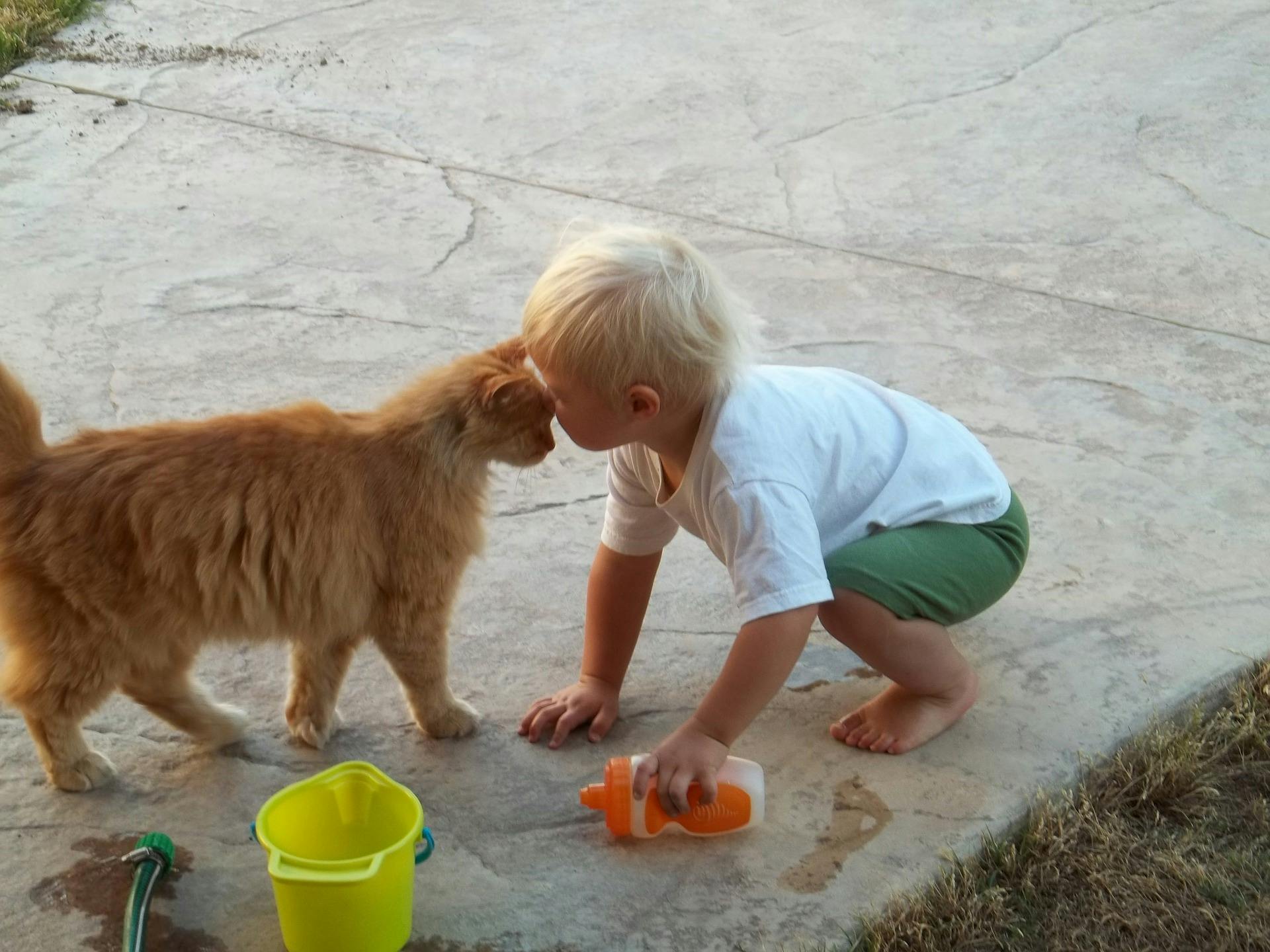 It is hard to beat porcelain tiles in terms of durability. They are very hard, and yet they are scratch resistant. Because they are fired at very high temperatures, they are nearly impenetrable. This keeps fine dirt particles from being lodged in their surface, making them resistant to mold and moss growth.
Your porcelain tiles will look new for many years after installation due to their inherent strength and water resistance. Porcelain pavers will stand up to patio furniture, pets, and children without showing wear.
Porcelain Tile Is Weather Resistant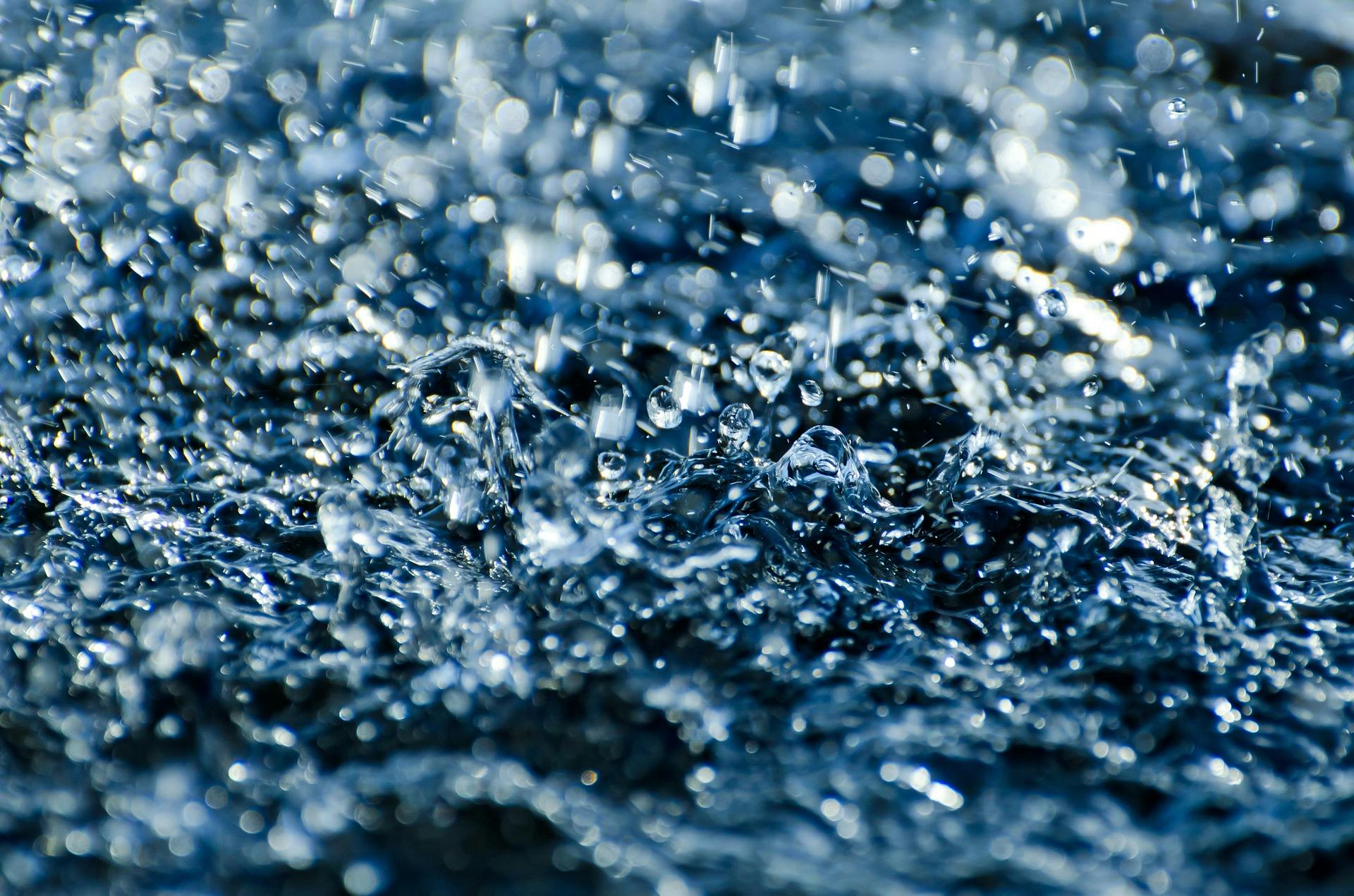 The near-impenetrability of porcelain tiles creates a surface that can truly hold up to any weather conditions. They are ideal for use in areas where temperatures drop below freezing in the winter. Since they do not absorb water, they will not crack due to the cold. Porcelain tiles are also highly recommended for climates that receive strong direct sunlight since they will not fade. The high temperatures they are subject to during firing vitrifies the color, which means it becomes part of the material and thus cannot be separated from it.
These qualities make them a superior material for use in a wide variety of climates and conditions. Many of our customers choose porcelain tile outdoors over stone or concrete because porcelain will look virtually the same after ten years of outdoor use as they do in our showroom.
Porcelain Tile Is Easy to Maintain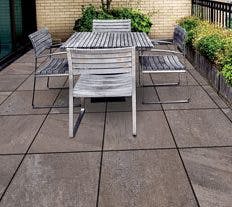 Porcelain tiles are the ultimate low-maintenance material when used outdoors. Unlike concrete pavers, porcelain tiles will not effloresce, which means it will not produce a whitish buildup that is very difficult to remove. And unlike many stone pavers, they will not be damaged by the use of household cleaners.
Since they do not stain easily, an occasional light pressure wash or cleaning with a light household cleaner is all that's needed to keep porcelain tile outdoors looking their best. Even warm, soapy water is effective for cleaning porcelain tile, which adds to its environmentally friendly resume.
Porcelain Tile Is Slip Resistant
Porcelain tiles are manufactured with a variety of surface qualities ranging from smooth to matte. A matte finish will provide enough slip resistance to be used around a swimming pool. When choosing your tile, take slip resistance into account. Because porcelain tiles are actually rated according to how slippery they are, you can easily choose an appropriate finish for your project.
Porcelain Tile Is Easy to Install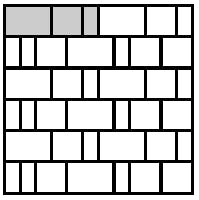 Because porcelain tiles are manufactured rather than mined, they are molded into precise dimensions that make them fit together perfectly. And because they are perfectly level (unlike quarried stone), they can be easily laid over a variety of bases including gravel, sand, concrete, and grass. Also in contrast to stone, they are lightweight and therefore easy and inexpensive to transport and lay.
Porcelain Tile Is Beautiful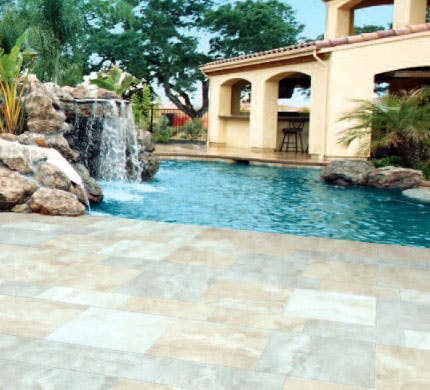 The elegance of porcelain tile outdoors is truly hard to match. A classic look can be created using a range of whites or black/grey coloring with effects including travertine and quartz. The modular sizing allows for a number of patterns, creating an attractive yet subtle effect in any space. Manufactured porcelain tile has the benefit of being natural yet looking completely modern with a look that is sleek, minimal, and clean. A unique benefit of using porcelain is that it can be continued from indoors to out, creating flow between your kitchen and patio.
Shop Fizzano for the Best Selection of Porcelain Tile
At Fizzano Brothers, we are experts in all facets of tile selection and installation. We particularly recommend porcelain tile outdoors due to its wide variety of applications, its durability, and its beauty. It is a cost-effective solution and holds its value for many years because of its strength and impermeability. Porcelain has many benefits over traditional flagstone, granite, and travertine products.
Fizzano Brothers carries the full line of Viewpaver outdoor porcelain pavers, a high quality product with a myriad of outdoor uses. They are also an environmentally friendly solution, containing as much as 42 percent recycled material and produced using green manufacturing processes.
In business since 1935, Fizzano Brothers is a family business that manufactures, builds, and repairs any imaginable masonry product and project. We welcome you to visit our store in Crum Lynne and compare our selection and service to the big box retailers. Because our only business is masonry products and installation, our design service and attention to customer satisfaction simply cannot be matched in a corporate atmosphere. Call us at 610-833-1100 or stop by to discuss your masonry project with us today!